Build House Build Positive Lives
Build House Build Positive
Partnering with Habitat For Humanity Cambodia to provide safe, secure shelter for vulnerable PLHIV.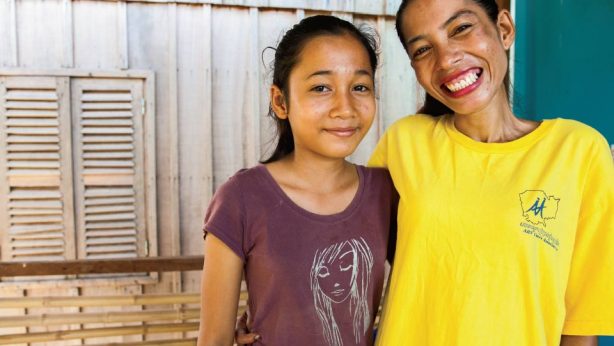 Pictured: Ms. Thida San. Image: Habitat for Humanity.
"Now is better than before… I have a new life because I have a house. I am happy now even though we don't always have enough for food, but we have a house. Before we got the house I was always sick, now I am well enough to work in the factory."
- AUA/Habitat For Humanity Cambodia client.
AUA works closely with Habitat for Humanity Cambodia to help disadvantaged patients access better housing. The 'Build House Build Positive' project improves shelter security for PLHIV by providing families with secure land and disaster-resilient housing. Since the project commenced in 2015, 13 poor patients have had a new house built for them and 23 have had their home relocated to a safer area. For more information, please visit habitatcambodia.org/