Capacity Building
Developing skills in patient care, research and advocacy.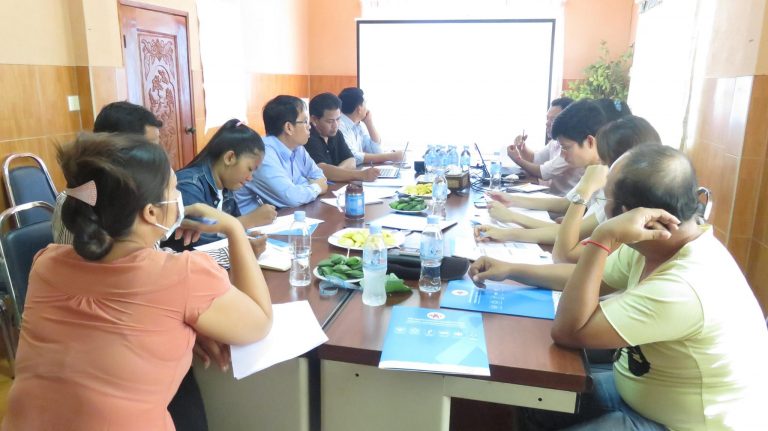 AUA is committed to strengthening its internal structure and organizational capacity. Staff working at all levels of AUA enjoy regular opportunities for capacity building and skills development through trainings, workshops and quarterly meetings. As a recognized Center of Excellence, AUA is also responsible for conducting training sessions for other NGOs, service providers and civil society organizations on a range of topics.
Recent highlights include:
March 2016: 45 staff attended Positive Prevention and Boosted Integrated Active Case Management (B-IACM) training in Kep province. A joint initiative between AUA and KHANA.
September 2015: Two AUA clinical staff attended special training on viral load testing.
August 2015: Two members of AUA's Management team participated in a workshop on combating stigma and discrimination in healthcare settings. Organized by Asia Catalyst, the workshop was a unique opportunity to share experiences and ideas between representatives from four countries.
July 2015: HIV/AIDS Cascade Training in Sihanoukville designed to update staff on new national and UNAIDS policies including 'Cambodia 3.0' and '90-90-90'. Organized and supported by FHI 360 and NCHADS.
April - June 2015: Effective International Skill and Administrative Management training for AUA's Admin and Finance Officer, Admin and Finance Assistant and Communications Officer. Organized by Capacity Building of Cambodia's Local Organizations (CBCLO).
May 2015: Positive Prevention training in Sihanoukville. Organized and supported by FHI 360 and NCHADS.
February 2014: Integrated Active Case Management training at OD-Posenchey and OD-Bassac. Conducted by AUA with support from FHI360.