Counseling & Social Work
Promoting treatment adherence and holistic health through psychosocial services and mutual support.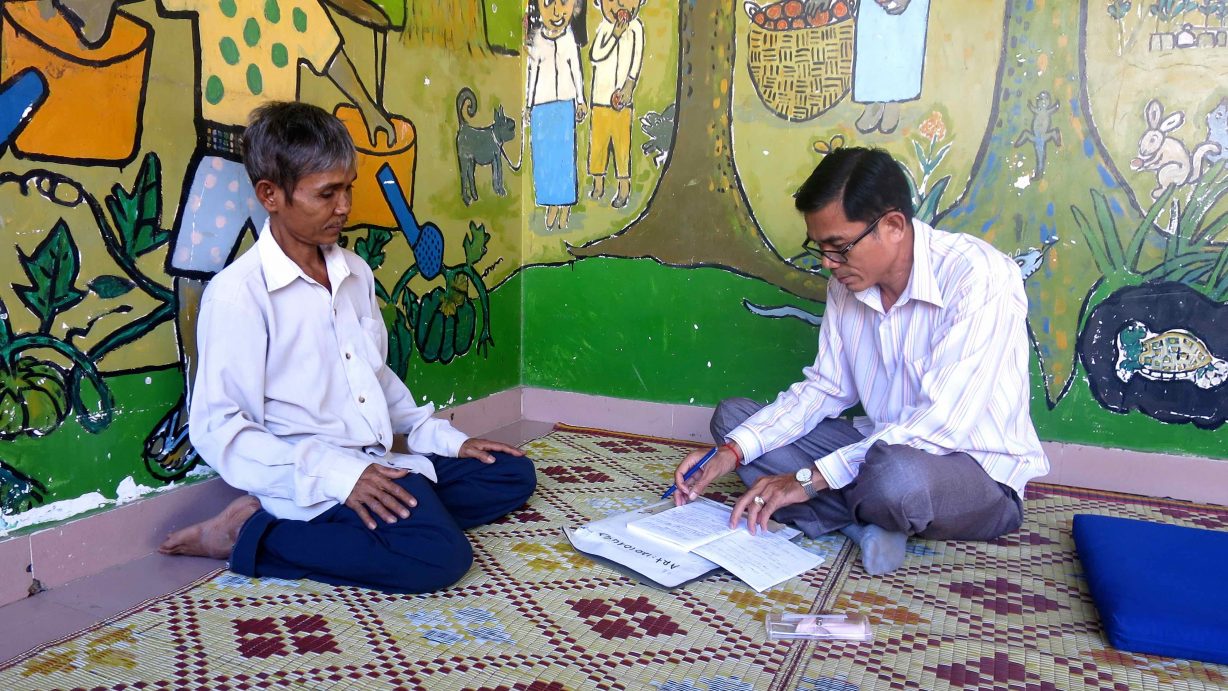 "AUA staff helped me when I had problems with my life. When I had the blood test, I was sad and said that I did not want to live. Staff told me that they also had HIV and showed me that is was still possible to have a good life. They told me to take care of myself and I should take care of my health. I have, and my life is improving."
- AUA member.
Psychosocial support is a vital component of holistic HIV/AIDS care. AUA Counselors, Social Workers and Group Organizers are specially trained to provide this kind of support to PLHIV, their partners and families. Whether a patient needs guidance about using their medication, advice on a personal issue or just someone to talk to about life's ups and downs, AUA staff are always available at our sites. Participation in all counseling and social work sessions is voluntary and confidential.
V0 Education Sessions
These sessions are designed for patients with HIV/AIDS who have not been identified as requiring ARV treatment (mainly newly diagnosed). Patients attend training on primary health care and managing opportunistic infections; nutrition; monitoring their illness by checking CD4 count; and the importance of attending regular doctor's appointments. V0 Education Sessions are a recommended component of every patient's treatment plan.
V1 Education Sessions
These sessions are designed for patients who are about to start ARV treatment. They are intended to ensure patients understand how HIV/AIDS affects the body; how ARV works; and the importance of adherence to treatment. V1 Education Sessions are a recommended component of every patient's treatment plan.
Social Work
Across all AUA sites, Social Workers are available for informal discussions with patients. Our Social Workers develop close relationships with their patients and play a vital role in linking patients in need with other services such as home-based care, transportation assistance and PMTCT.
Group Discussions
Group discussions are held twice daily in the consultation area of AUA sites for patients new to ARV (less than 24 months) and long-term ARV users (more than 24 months). Discussions are facilitated by AUA Group Organizers and their content is strongly informed by the needs of individual patients. Group Discussions provide an opportunity for patients to chat about issues related to their treatment; personal and social issues; and provide feedback to staff on quality of care. Topic agendas include: Family planning, STIs, PMTCT, condom use, OI/ARV, and TB.
Pre- and Post-Test Counseling
AUA Counselors offer pre- and post-test counseling to in-patients at the Khmer Soviet Friendship Hospital and to all partners of PLHIV who are undergoing testing for the first time. These sessions are designed to prepare the patient for the possibility of a negative or positive result and provide guidance on the next steps they should take.