Regional Rights Training with Asia Catalyst (2015-2016)
"My doctor at the OI/ART clinic recommended that I do not have a baby because I have HIV and he was afraid that I would transmit it to the child. He also said I may not be able to bring up the child. So I agreed with the doctor." – Interviewee in Phnom Penh.
People living with HIV (PLHIV) and key populations across Cambodia continue to face discrimination when accessing healthcare services. Of particular concern to AUA is the systemic discrimination that occurs against women living with HIV, who are often denied access to the information they need to make informed decisions about their reproductive health.
Responding to these challenges at a regional level, Asia Catalyst's Regional Rights Training Program supports community-based organizations (CBOs) to effectively identify, document and advocate for human rights related to a specific thematic issue.
AUA was one of eight CBOs selected to participate in the 2014-2016 edition of the training program, which focused on ending discrimination against PLHIV and key populations in healthcare settings. Two staff representatives were joined by our colleagues at the Cambodian Community of Women Living With HIV/AIDS (CCW) and other likeminded organizations from China, Myanmar and Vietnam. This 18-month intensive provided a unique opportunity for AUA to further develop its work in Quality Care Advocacy and Anti-Discrimination.
Phase 1: Training & Research
Between March and August 2015, AUA staff attended three intensive workshops that focused on combating discrimination in healthcare settings, identifying and responding to human rights violations, and effective planning for advocacy. Looking at the issue of discrimination through the framework of human rights, staff learned practical techniques for conducting research and developing advocacy materials with the aim of engaging all stakeholders and catalyzing meaningful change.
In August 2015, AUA and CCW embarked on a massive project to document discrimination against women living with HIV in Cambodia. Staff interviewed 100 women in five provinces, collecting powerful personal testimonials along the way. For many interviewees, this was their first opportunity to speak out about their experiences in a safe, anonymous setting.
AUA's research culminated in the February 2016 release of 'First Do No Harm', a report published by Asia Catalyst that brings together evidence collected by all eight CBOs to identify common issues and pathways for advocacy.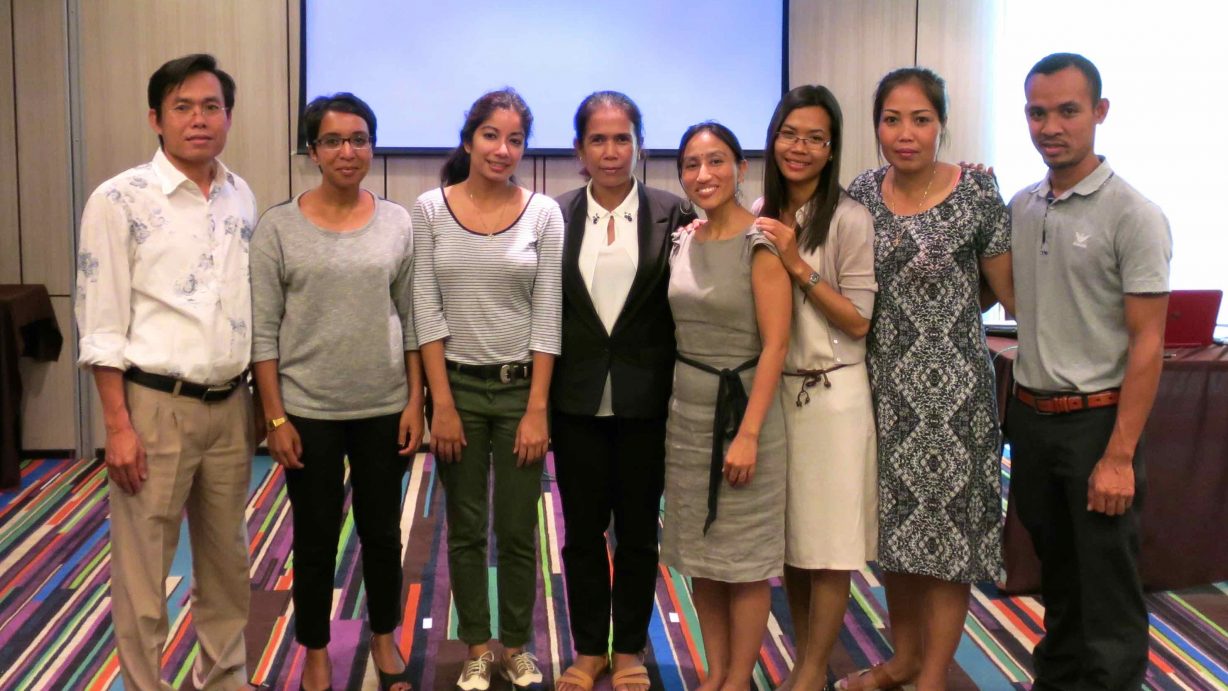 Representatives from Asia Catalyst, AUA and other CBOs at a Regional Rights Training session in Bangkok, 2015.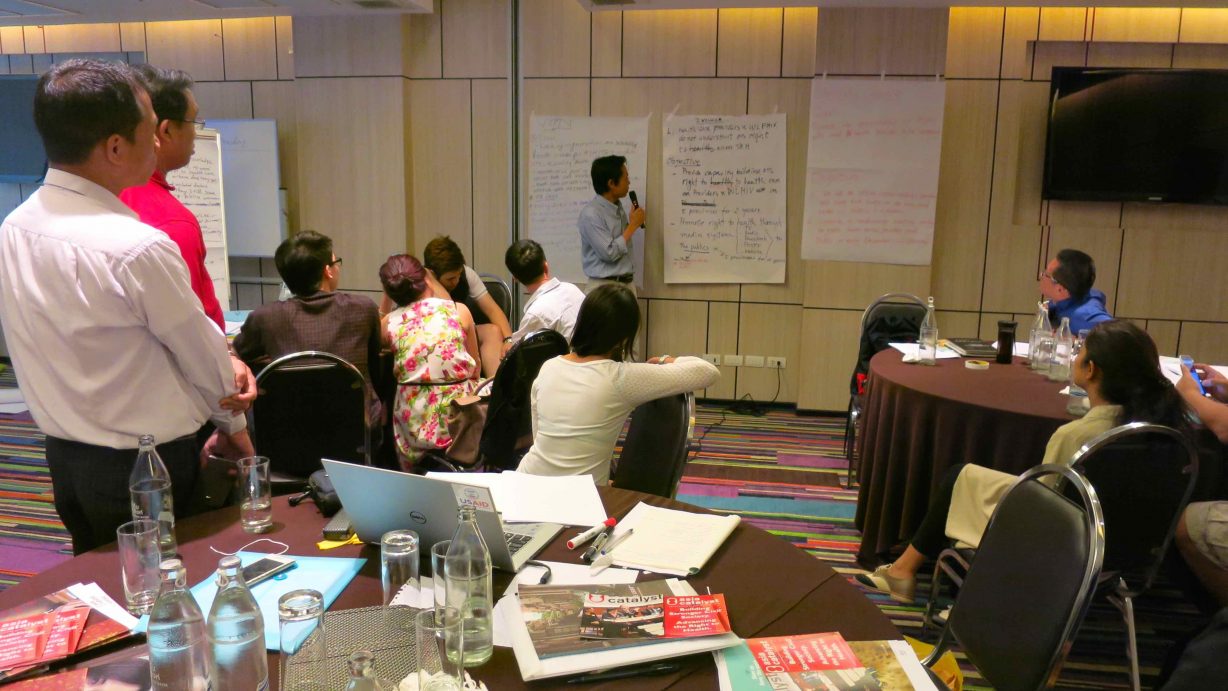 Regional Rights Training in Bangkok, 2015.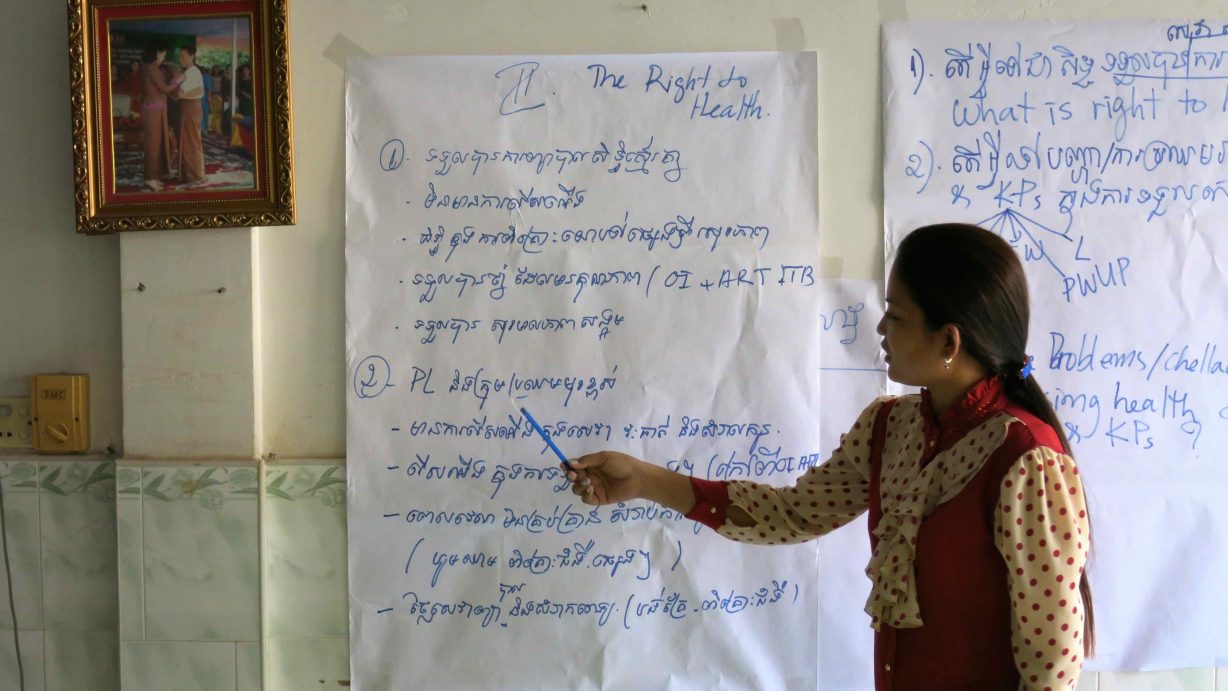 Staff workshop on healthcare rights and human rights at the AUA office in Phnom Penh, 2015.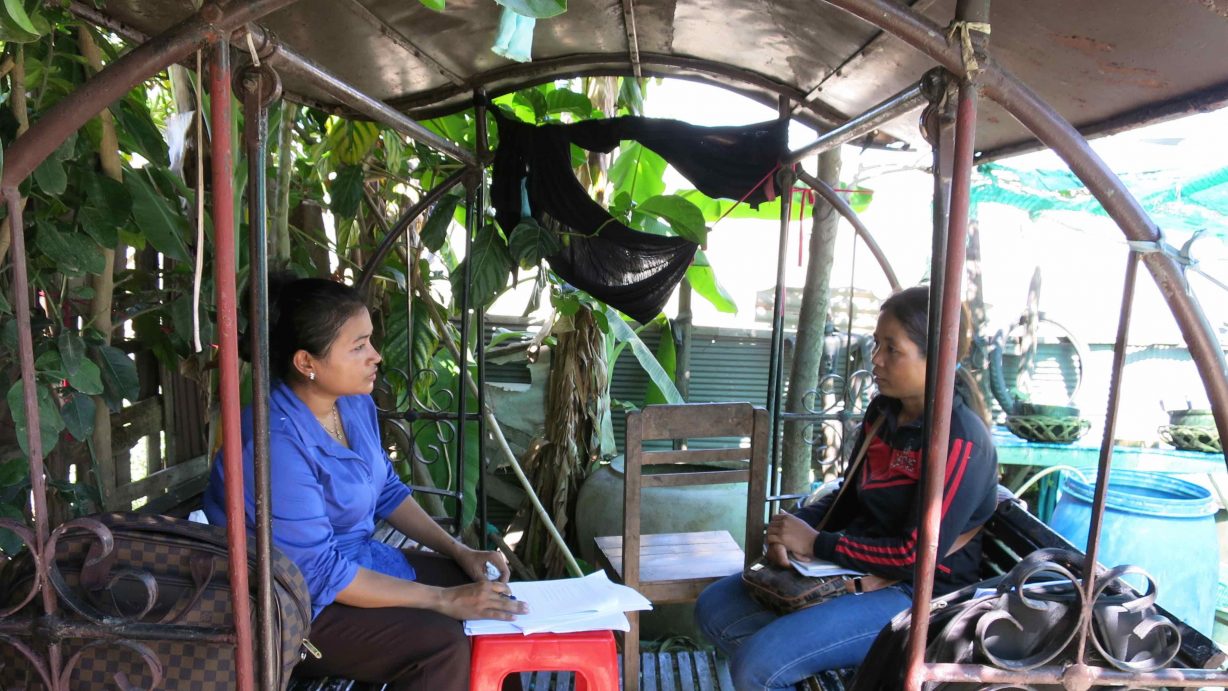 Field research – a participant shares her personal experience of rights abuses in healthcare settings, 2015.
Phase 2: Advocacy Plan Implementation
With ongoing technical support from Asia Catalyst, AUA and CCW joined forces to implement an Advocacy Plan for Cambodia. In September 2015, staff coordinated an advocacy meeting between stakeholders from the National AIDS Authority, Provincial Health Department and Ministry of Health in Battambang. PLHIV and key populations who also attended had a chance to discuss the challenges they face when accessing healthcare services. In January and February 2016, AUA hosted a series of Human Rights Forums at four provincial clinics in Rattanakiri, Mondulkiri, Kep and Kampong Cham. This project was made possible through the generous support of USAID.
With a special sub-grant from Asia Catalyst, AUA and CCW will hold a workshop in Phnom Penh in August 2016. This event brings together diverse stakeholder groups (including government, civil society, service providers, NGOs and PLHIV) to present the research findings and discuss solutions to the issue of discrimination in healthcare settings. In the future, AUA will continue its advocacy for PLHIV rights by incorporating a strong human rights mandate into our ongoing clinical and outreach activities.
Resources
The following resources were produced through the 2014-2016 Regional Rights Training program and are now available to download for free. The Field Guide for Community-Based Human Rights Documentation (available in Khmer only) provides practical guidelines for identifying and documenting rights abuses. The two 'glossies' present AUA and CCW's key research findings (available in English and Khmer). Please follow the links below to download a copy.