Patient Assistance
Identifying most-at-risk patients and assisting them to overcome practical barriers to healthcare.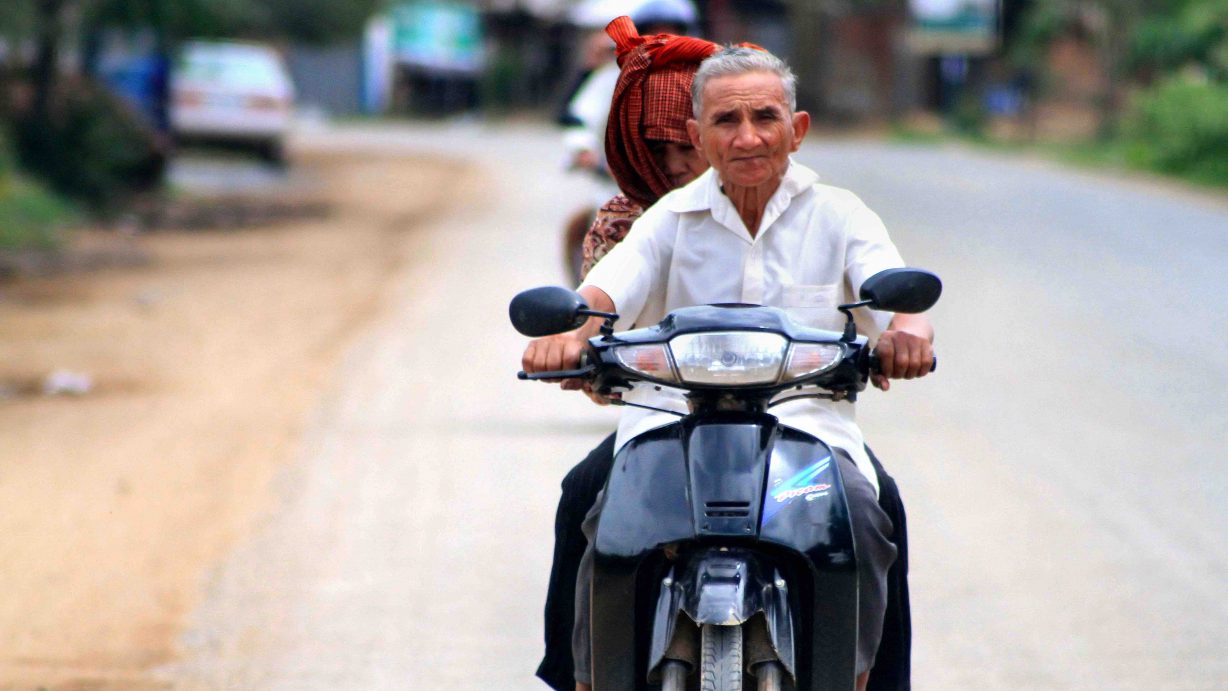 Image: Phalinn Ooi/Flickr.
"My life was difficult; it was difficult to find money for family. I didn't have land or a house or money for my children to go to school. AUA told me about Mary Knoll that could support my children to go school. My child was supported by Mary Knoll and was able to complete year 12."
- AUA member.
In Cambodia, many barriers still exist that prevent economically or socially disadvantaged people from accessing healthcare services. AUA clinical staff have a duty of care to identify patients in need and assist them to overcome these practical barriers.
In 2015, AUA was responsible for:
Transport Assistance
For most PLHIV in Cambodia, ARV treatment involves visiting a healthcare center at least once per month. Many patients lack the time and money required to travel long distances to their nearest clinic. AUA staff provide transport assistance to rural and poverty stricken patients so that they can receive their initial consultation, attend follow-up appointments and fill their ARV prescriptions. In 2015, AUA provided transport assistance to a total of 3,397 PLHIV (67% female).
Financial Support
Under Cambodian law, ARV treatment is free; however, some hospitals charge patients a consultation fee. The Health Equity Fund Card allows patients at the Khmer Soviet Friendship Hospital in Phnom Penh to access all OPD and IPD services free of charge.
AUA cooperates with University Research in Cambodia (URC) and Family Health Development (FHD) to interview new patients for application and re-interview previous patients with expired Health Equity Fund Cards. With AUA's assistance, a total of 350 patients received new a Health Equity Fund Card in 2015. In addition, 669 ineligible patients were reimbursed for the consultation fee they were charged.
Lab Test Support
Many PLHIV choose to live and seek treatment in rural areas of Cambodia, far away from the country's testing facilities in Phnom Penh. In 2015, AUA transported lab samples on behalf of 515 PLHIV. This service allowed patients to receive prompt results on their transaminase, Rx, Echo, NFS, cholesterol, creatinine and triglyceride levels.
Caregivers
269 PLHIV are hospitalized in AUA sites each year. Many of these in-patients travel alone from rural areas and lack a support network; others are abandoned by their families when they learn of their positive status. In 2015, AUA hired three PLHIV caregivers to support the in-patient cohort. Caregivers visit patients daily to assess their needs and facilitate contact with other service providers.
Hygiene & Nutrition
Disadvantaged patients who are hospitalized at AUA sites receive a hygiene package consisting of soap powder, a towel, shampoo, toothbrush and toothpaste, and a face mask. In 2015, AUA provided these essential items to all 269 in-patients.