Human Rights Forums
Empowering PLHIV and most-at-risk populations to understand and advocate for their rights.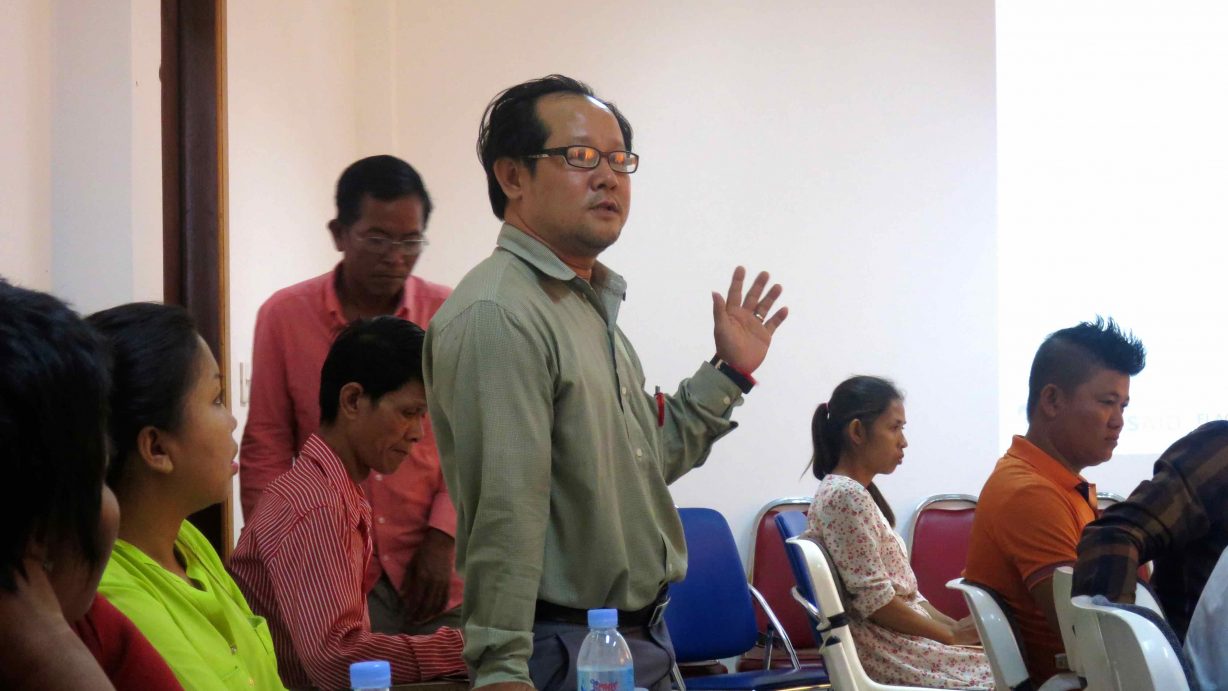 Advocating for human rights and activating HIV/AIDS Law in Cambodia is an ongoing priority area for AUA. In January and February of 2016, AUA organized a series of PLHIV rights group forums in four of its provincial sites: Rattanakiri, Mondulkiri, Kep and Kampong Cham. These sessions were attended by PLHIV and hosted in cooperation with the Department of Prevention, Care and Support of the National AIDS Authority and the Cambodian Ministry of Health's provincial health departments.
AUA's human rights forums provided a unique opportunity for stakeholders from different levels to come together and address the problem of systematic PLHIV rights abuse. Along with PLHIV, the sessions were attended by Pre-ART/ART teams; representatives from the Provincial Department of Women's Affairs and the Provincial Department of Education; commune/sangkart leaders; police; and NGO partners.
Through these discussions, AUA learned that many healthcare providers, local authorities and PLHIV themselves have not been exposed to Cambodia's HIV/AIDS Law. This knowledge gap is a key priority area. Enabling local authorities, service providers and other institutions to improve their knowledge about HIV/AIDS and the needs of PLHIV was one idea that emerged as an effective way to reduce discrimination and stigma. This and other key findings that emerged from the sessions will inform AUA's future project and policy-making decisions.
The forums are made possible through the support of USAID.