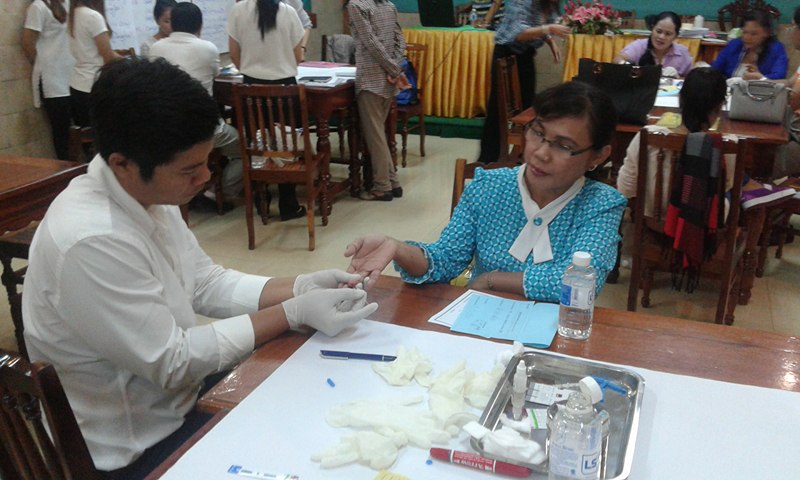 On 19 to 21 September ,  AUA staffs traveled to Kampong Cham to Participate in a training "HIV Testing Counseling (HTC) " which was organized and supported by FHI360, and also Facilitated by NCHADS.
The Objective of Training:
Provide expertise and knowledge to new staff of the OD, RH, HC and partner organizations to provide counseling and testing.
Review and monitor older staffs who had received training HTC before, to strengthen the effectiveness of blood tests.