This week AUA staff are joining in on the countdown to the 2016 High-Level Meeting on Ending AIDS (#HLM2016AIDS), which will take place from June 8-10 at the UN General Assembly.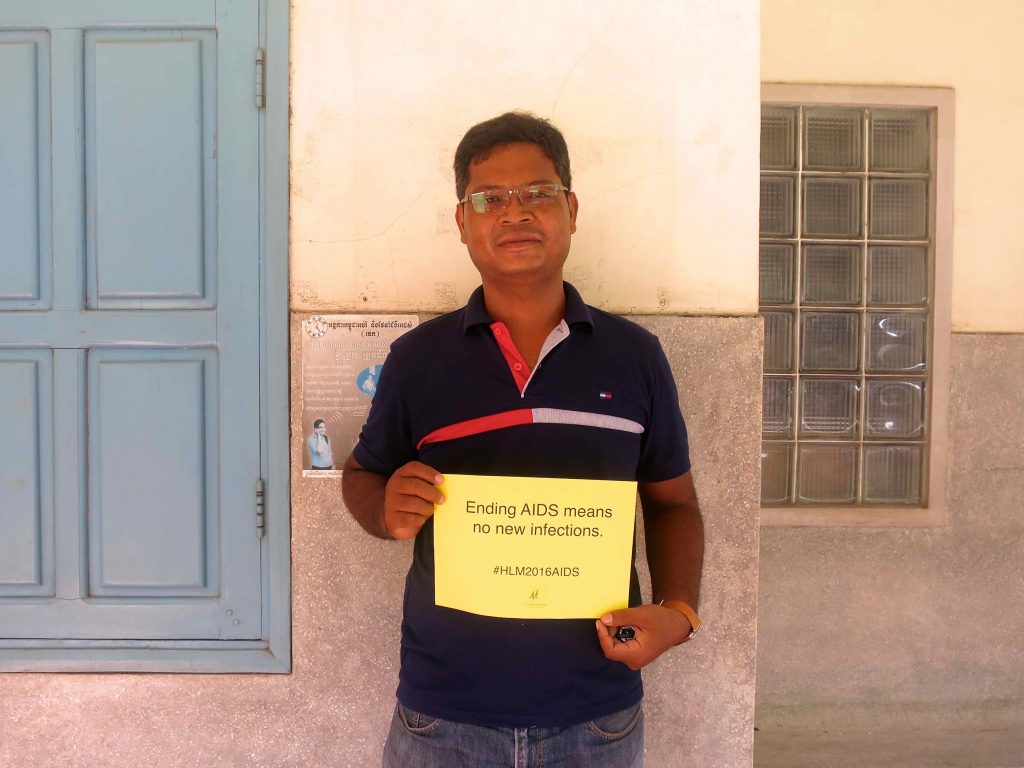 AUA's mini-campaign is inspired by the official UNAIDS Countdown to #HLM2016AIDS, which for the past 100 days leading up to the meeting has called on stakeholders from around the globe to share their thoughts on achieving HIV/AIDS targets.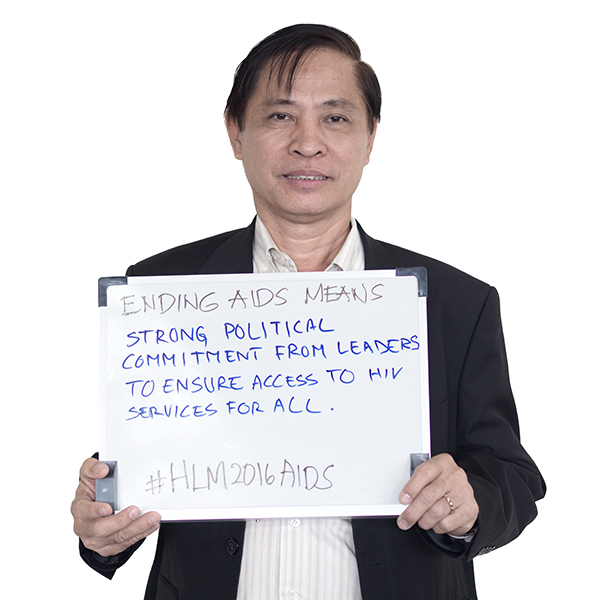 Responding to the statement 'Ending AIDS means…', AUA has contributed to the dialogue with ideas specific to the context of Cambodia. Staff chose to highlight three key points from the national guidelines laid out by Cambodia's HIV/AIDS Coordinating Committee (HACC), which calls for an end to new HIV infections; elimination of HIV/AIDS-related discrimination; and for civil society, community based organizations and government to work together in the fight to end the HIV/AIDS epidemic.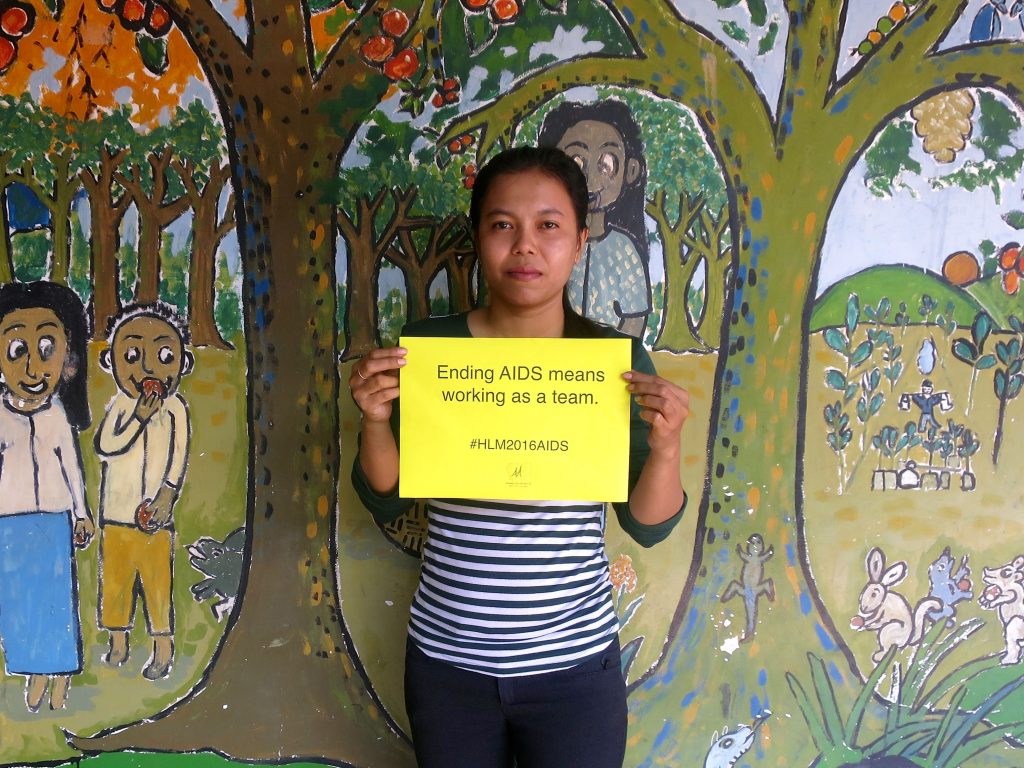 Having successfully met some of its MDG targets around HIV/AIDS, Cambodia continues to make excellent progress in both reducing the rate of new HIV infections and improving access to sustainable ARV treatment. However, as the recently released UNAIDS 2016 Global Update confirms, Cambodia still faces many challenges if it wants to eradicate HIV/AIDS as a public health threat within the UN's recognized timeframe.
The upcoming High-Level Meeting will address a number of issues related to achieving the UN's ambitious 90-90-90 targets. Among the topics up for discussion is increased funding to low and middle-income countries such as Cambodia.
In 2015, an estimated US $21.7 billion was invested in AIDS treatment and prevention initiatives in low and middle-income countries; a figure set to increase by up to 40% by 2020 as the Fast-Track Targets are pursued with increased urgency.
"Over the next five years we have a fragile window of opportunity to shift gear and put the global HIV response firmly on the Fast-Track to end the AIDS epidemic," said UNAIDS Executive Director Michel Sidibé in a recent press release. "This meeting will be critical to harnessing the momentum we have built and securing global commitment to break the epidemic for good."
Cambodia's envoy will travel to New York City this week to attend the meeting. Addressing the Assembly, they will present the country's Position Paper on behalf of the 40 stakeholder entities that participated in drafting the document at a session hosted by UNAIDS in May.
AUA is proud to have played an active role in creating Cambodia's Position Paper and to be joining in on the discussion surrounding the meeting. To view more staff posts and updates about #HLM2016AIDS, please visit the AUA Facebook Page.