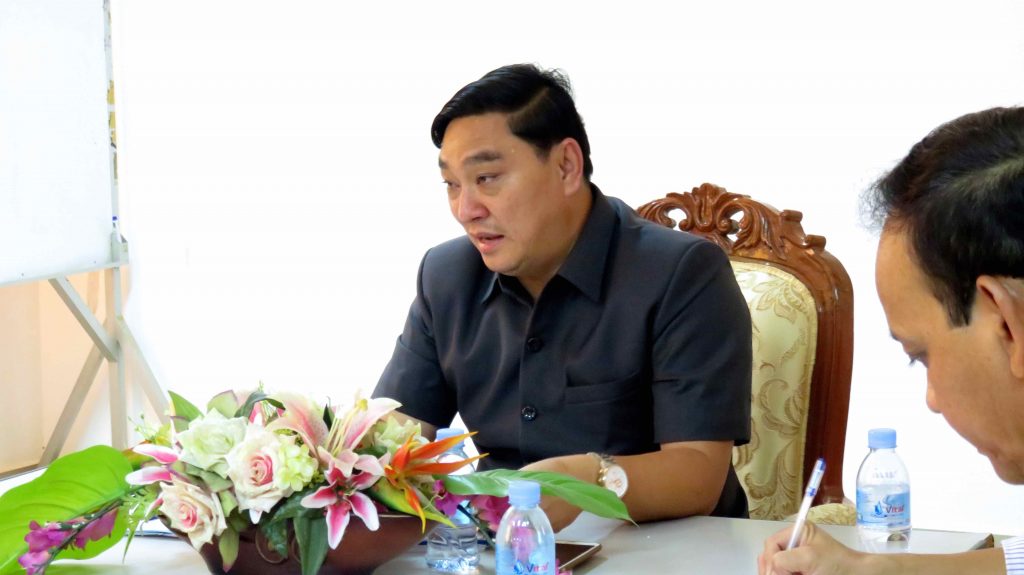 On June 10, 2016, AUA staff and stakeholders gathered for a forum advocacy meeting at the Municipal Health Department in Phnom Penh.
We were joined by special guests from the Municipal Health Department and Mr Keo Ouly, Director of the Identification of Poor Household (IDPoor) Department, as well as several members of the PLHIV and most at-risk populations community.
After a short presentation about AUA's current activities by Project Manager Mr Kong Vuthy, Mr Keo Ouly presented information about the IDPoor system and changes that will soon come into effect. Together we discussed the changing nature of the IDPoor identification and application process, and AUA offered its support in making this transition a success.
We then opened up the floor to several PLHIV who took the opportunity to raise issues and concerns. Topics included: how to renew expired IDPoor cards; how to make a new application; what to do if an applicant has no permanent address; concerns about some IDPoor card holders being high-income earners; and concerns about some poor families being ineligible. Each participant had his or her question addressed, with input provided by Mr Keo Ouly and AUA staff. AUA took down the details of several people to provide them with follow-up counseling. Two PLHIV were identified as requiring housing assistance and will be assessed for referral to Habitat for Humanity Cambodia.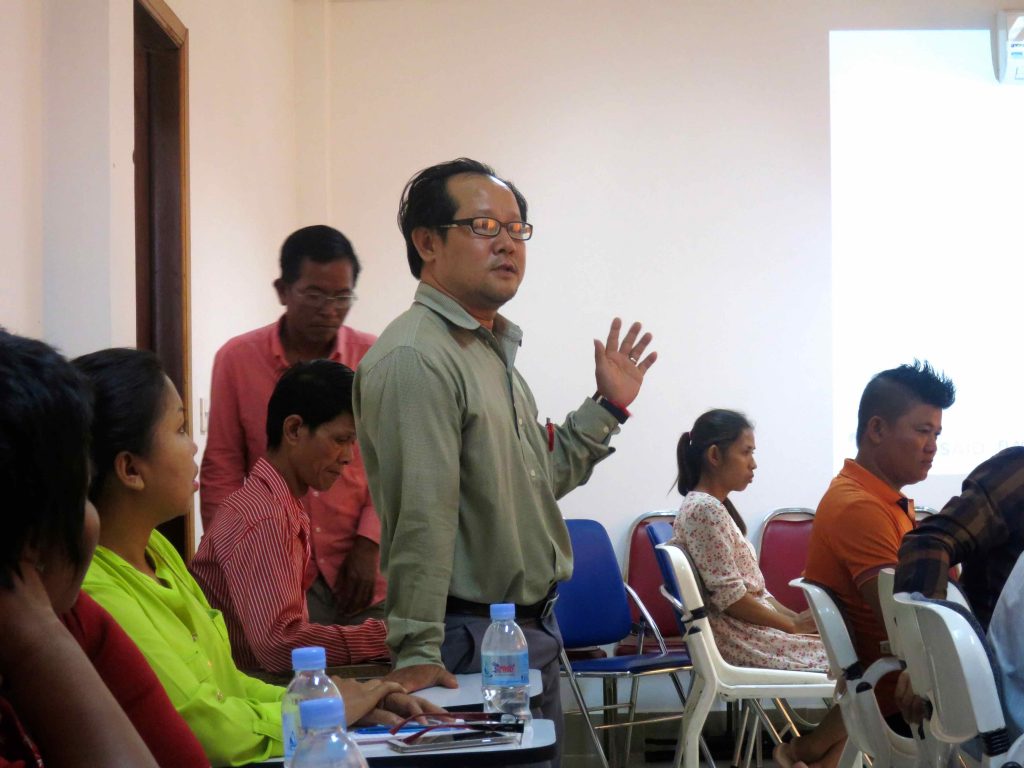 AUA would like to thank the special guests, doctors, AUA field staff, members of public and other stakeholders who took the time to attend this meeting. We would also like to thank our donor, Solidarité Sida, whose contribution made this event possible. AUA's next advocacy meting will be held in Kampong Cham province in July.
Advocacy forums are one way AUA promotes a direct dialogue between government stakeholders and PLHIV. Given the changes currently taking place within the IDPoor system, we believe these meetings are vital to ensuring all PLHIV have affordable and equitable access to healthcare. Click here to learn more about AUA's work in Quality Care Advocacy, or continue reading for more information about Cambodia's IDPoor system and how it relates to PLHIV.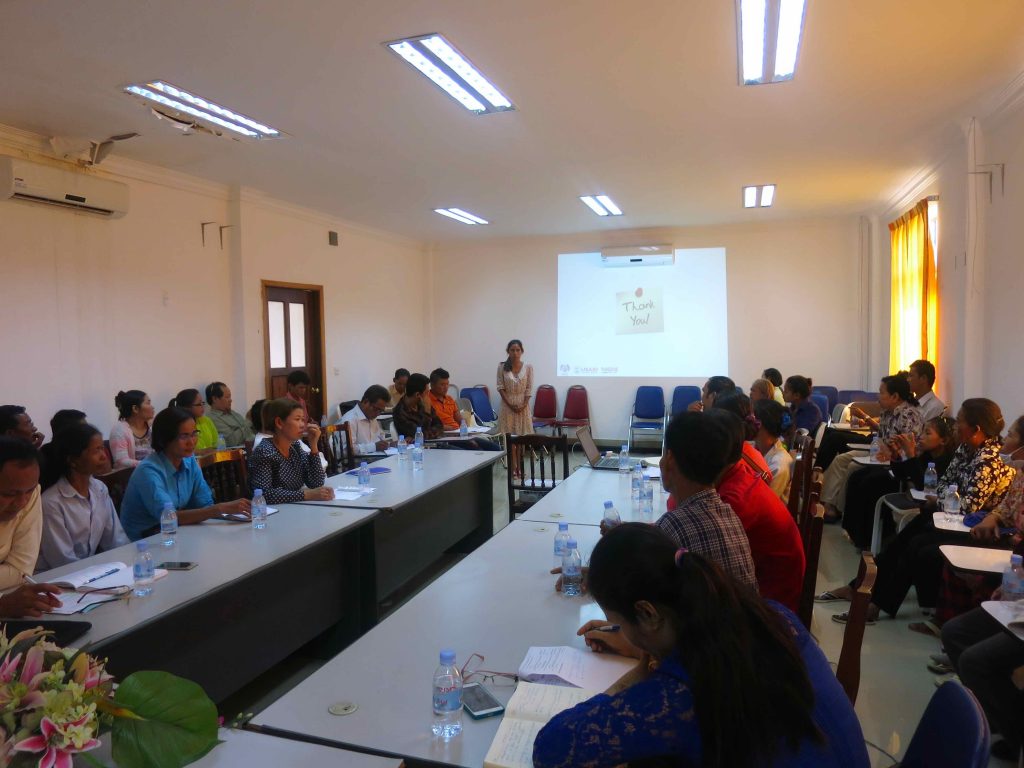 What is IDPoor?
Led by the Ministry of Planning (MOP) in collaboration with the Department of Local Administration (DOLA), IDPoor is a research and development strategy that aims to identify poor households across Cambodia. IDPoor uses data collected from different communes to identify families that are impoverished or financially vulnerable.

Once collected, government and NGOs can use IDPoor information to directly target services and assistance to the poorest households. The ultimate goal of the program is to ensure Cambodians living in the deepest states of poverty are not lost in the system. IDPoor also helps eliminate overlap in service delivery.
One of the key uses of IDPoor data is to secure free or discounted medical services through the Health Equity Fund or Social Health Insurance schemes. AUA has been assisting patients at the Khmer Soviet Friendship Hospital to apply for Health Equity Fund cards for several years. For more details, please visit the official IDPoor website.